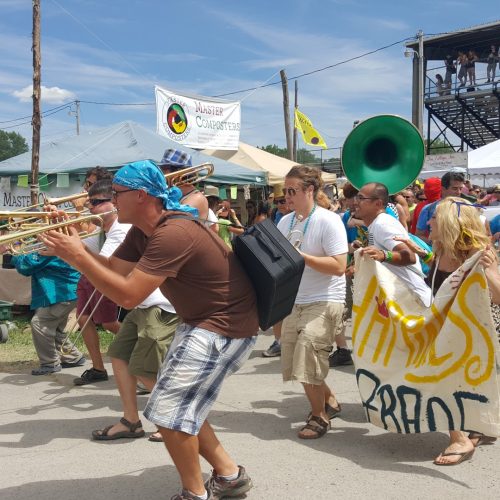 Finneran Jewelry 2016! What a Year!
As the new year gets underway, Finneran Jewelry would like to take a moment to thank all the wonderful customers, festival-goers, festival organizers and fellow vendors we met in 2016! It was great getting to know you and sharing so many fun and fond memories throughout the year.
We're in the midst of preparing for Festival Season 2017, but we wanted to share some highlights of our year out on the road. Stay tuned, as we'll be announcing soon where you can find us in the coming season. We look forward to seeing some familiar faces and meeting many new ones as well this year!
Some Kind of Jam
Schuylkill Haven, PA, April 22-April 24, 2016 (website)
---
Mountain Jam
Hunter Mountain, NY, June 2-June 5, 2016 (website)
---
Heartwood Music Festival
Philadelphia, PA, June 12, 2016 (website)
---
Finger Lakes Grassroots Festival
Trumansburg, NY, July 21-July 24, 2016 (website)
---
Camp Barefoot Festival
Elkins, WV, August 18-August 20, 2016
---
Appaloosa Festival
Front Royal, VA, September 3-September 4, 2016 (website)
---
Shakori Hills Grassroots Festival
Pittsboro, NC, October 6-October 9, 2016 (website)